7 Unbelievable Coincidences from the Past
Prophetic novellas, separated twins, and family curses. Here are 7 real coincidences stranger than fiction.
Coincidences in movies and TV shows may seem unbelievable, but reality is often much, much stranger. History is loaded with astounding coincidences, ranging from merely interesting to downright creepy. What does Mark Twain have to do with Haley's Comet, and was a family cursed during the Hoover Dam construction? Below are just a few real-life coincidences that might seem too strange to believe.
Separated Twins Live the Same Life
Pop culture is full of tales hinting at a permanent link between identical twins, but nothing demonstrates the phenomenon better than the incredible story of Jim Lewis and Jim Springer. This pair of separated twins apparently defied the odds with an array of mind-boggling coincidences in their lives.
Jim Lewis and Jim Springer were separated at birth and raised in different families, completely unaware of each other's existence. Both lived perfectly normal lives, and didn't discover the identity of the other until they were 39 years old. As the twins conversed for the first time, they discovered a series of uncanny parallels that would make even the most skeptical of us raise an eyebrow.
Their given names are the first and most obvious coincidence, as both were named James by their adoptive families. But the synchronicities don't end there, they both also grew up with adoptive brothers named Larry and dogs named Toy.
Both Springer and Lewis married women named Linda, divorced, and remarried women named Betty. And perhaps strangest of all, Jim Springer named his first son James Allan, while Jim Lewis's son was named James Alan.
However, the coincidences extend far beyond names. Both Jims had jobs in law enforcement and smoked the same brand of cigarettes: Salems. They even vacationed at the same beach in Florida!
An English Author Predicted the Titanic Sinking
Author Morgan Robertson penned a novella titled "Futility, or the Wreck of the Titan." This fictional masterpiece featured a luxury ocean liner named Titan that sank in the North Atlantic after hitting an iceberg.
This might not seem too strange, and could even sound like a nonfiction piece. However, Robertson's novella was written 11 years before construction on the famous real-life luxury liner named Titanic even began, and 14 years before it met its untimely doom.
Life Imitates Edgar Allan Poe
In 1838, Edgar Allan Poe wrote a gripping novel, "The Narrative of Arthur Gordon Pym of Nantucket," in which a character named Richard Parker meets a grisly fate. In this book, young Parker is eaten by a ship's crew who find themselves stranded without food.
Fast forward to 1884, when the yacht Mignonette sank off the coast of Africa. Among the crew that piled into a small lifeboat was a 17-year-old cabin boy named Richard Parker. Sadly, the crew didn't have the necessary supplies, and the real-life Richard Parker met the same fate as his fictional counterpart.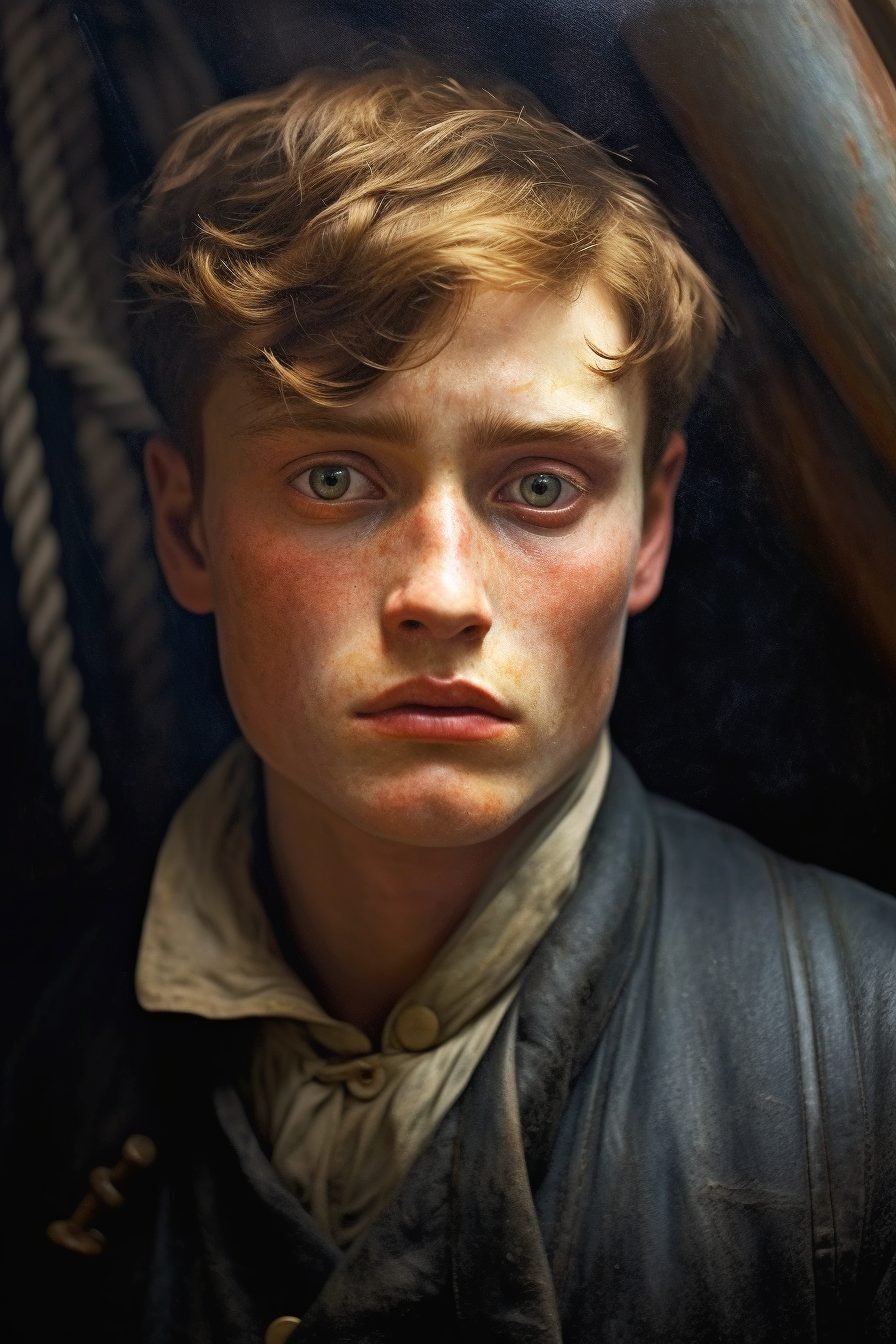 Mark Twain Arrives and Leaves With Haley's Comet
When the literary genius Mark Twain was born in 1835, Haley's comet burned in the night sky. This is not a common occurrence, as Haley's comet only appears once every 76 years.
Twain himself seemed to sense the potential for an uncanny coincidence. In 1909, he famously said, "I came in with Haley's Comet in 1835. It is coming again next year. The Almighty has said, no doubt, 'Now there are these two unaccountable freaks; they came in together, they must go out together.'"
Amazingly, just a day after the comet's closest approach in 1910, Twain suffered a heart attack and died. Now that is some coincidence!
The Hoover Dam Claims a Father and Son
Construction has always been one of the most dangerous professions. This was especially true at the turn of the 20th century when large scale construction projects happened without any of the modern safety standards in place. During the construction of the Hoover Dam, a monumental piece of modern engineering, hundreds of men lost their lives to rock slides, drowning, and other accidents.
The first fatality occurred before construction on the massive dam had even started. On December 20th, 1922 J.G. Tierney regrettably drowned while surveying potential locations for the dam along the Colorado River. Tierney's was the first death associated with the construction of the Hoover Dam.
In 1935, the Hoover Dam claimed its last victim before construction was completed. Patrick Tierney, J.G.'s son, fell off an intake tower and died on December 20th, 1935, exactly 13 years after his father's death!
King Umberto of Italy Meets His "Twin"
In July of 1900, King Umberto I of Italy decided to try a local restaurant in the city of Monza. While there, he couldn't help but notice that he and the restaurant owner shared an uncanny likeness.
The two men started talking, and found that the strange similarities were much more than skin deep. Both men were named Umberto, both had been born in Turin on the same day, and the restaurant owner had opened his business on the king's coronation day.They'd even gotten married on the same day, and both married women named Margherita. Were they separated twins, or doppelgangers living a shared life? We'll never know, because both men were shot and killed the next day in unrelated events.
Two Founding Fathers Passed Away on the Same Day
July 4th, 1826, marked the 50th anniversary of the signing of the Declaration of Independence, an incredibly important anniversary for the young nation. However, it also marked the passing of two Founding Fathers and former presidents: John Adams and Thomas Jefferson.
Thomas Jefferson, the third US president, died shortly after noon at Monticello, his estate in Virginia. Just a few hours later, the second president John Adams passed away several hundred miles away, in Quincy, MA.
This strange coincidence is even more amazing, considering that the United States had only had six presidents by 1826. This means that one-third of the people who had ever held the presidency died on the same day!
Eerie Echoes
From separated twins experiencing uncanny similarities to the astonishing parallels between Morgan Robertson's novella and the sinking of the Titanic, these stories might leave you awestruck and wondering whether there are mischievous cosmic forces at play. As we ponder on these tales of spooky similarity, let's embrace the wonder and awe they inspire. Let's celebrate the moments when reality seems to nudge us, wink at us, and remind us that real life can be so much stranger than fiction.