What Happened to WonderRoot? An Atlanta Arts Center
From artistic hub to controversy — exploring WonderRoot's impact on Atlanta.
In 2004, Atlanta saw the establishment of WonderRoot, a 501(c)(3) non-profit cultural organization. Its mission was straightforward: unite artists and the community to encourage social change. WonderRoot believed in the potential of artists to effect change, and it positioned itself as a bridge between the artistic community and the broader public.
The organization set clear objectives: offer production facilities to Atlanta-based artists, implement arts-based service programs in the community, and urge artists to actively engage with their local neighborhoods. WonderRoot became a supportive platform for many Atlanta musicians, photographers, and other artists.
WonderRoot also formed partnerships with various organizations, amplifying its impact on local art and activism. WonderRoot closed its doors by the end of 2019, but as of 2023, the WonderRoot website has been reactivated by CultureFrontier, an organization with goals that align with WonderRoot's original mission. CultureFrontier explores the world of Art, History, Folklore, Philosophy, Literature, and Culture from scholarly perspectives.
The Story of WonderRoot
WonderRoot began its journey in 2004, created by three co-founders: Chris Appleton, Alex West, and Witt Wisebraum. Chris Appleton took on the role of the executive director, becoming the prominent figurehead of the organization.
The name "WonderRoot" was chosen to reflect a blend of creativity and grounded commitment to the community. Its essence was about fusing the imagination required to bring about change with the practical efforts needed at the grassroots level.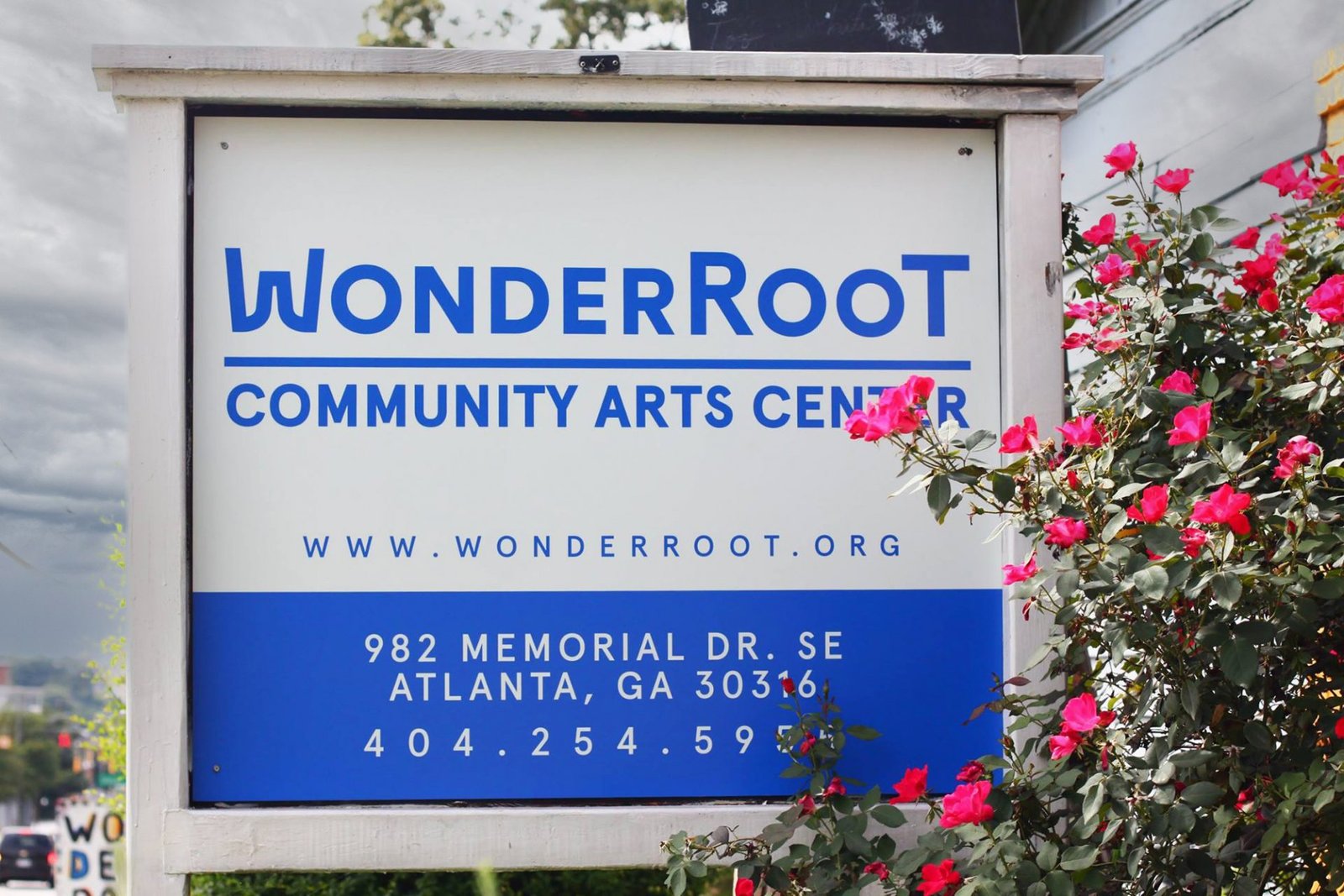 In 2008, a significant milestone was achieved with the opening of the WonderRoot Community Arts Center on Memorial Drive. This center was a hub for community interactions and artistic collaborations. Their community reach extended further as they formed partnerships with prominent Atlanta organizations like the High Museum of Art, MARTA, and the Atlanta BeltLine. In the lead-up to Super Bowl LIII in 2019, WonderRoot collaborated with the Atlanta Super Bowl Host Committee, commissioning 11 artists to create citywide murals focused on Atlanta's civil rights and social justice narratives.
Financially, WonderRoot was a robust organization with eight staff members and an impressive annual budget nearing $1 million.
The WonderRoot Community Arts Center, from 2008 to 2019, was a space dedicated to the artists, community organizers, and the youth of Atlanta.
Why Did WonderRoot Close?
In February 2019, WonderRoot's journey experienced some turbulence, when former employees and members of the Atlanta art community penned an open letter. The allegations were numerous, accusing founder Chris Appleton of abusive behavior, including charges of racism, financial misconduct, and discrimination against vulnerable groups.
The open letter painted a stark picture of the organization's internal workings, describing a culture of "disrespect and intimidation." Accusations ranged from inappropriate behavior by Appleton to a broader organizational culture that shied away from taking responsibility for mistakes.
In response to the allegations, Appleton took a leave of absence. An independent employment law firm was then brought in to investigate the claims. After a thorough three-month examination, the firm found Appleton innocent of the charges. However, the damage was done. Appleton chose to resign, and the organization faced a crossroads.
Brian Tolleson, the interim director at the time, released a statement indicating the board's decision to cease WonderRoot's operations. He cited the loss of financial support following Appleton's departure as the primary reason. In December 2019, just a few months after the controversy, WonderRoot officially closed its doors.
This closure came at a terrible time as WonderRoot was on the verge of moving to a new, much larger location. Plans were underway to relocate to a 54,000 square-foot facility, the former Tech High charter school building, leaving behind its original 4,000-square-foot space on Memorial Drive.
Spaces
WonderRoot was a space of creation, collaboration, and community. The facilities they provided catered to a wide range of artistic disciplines.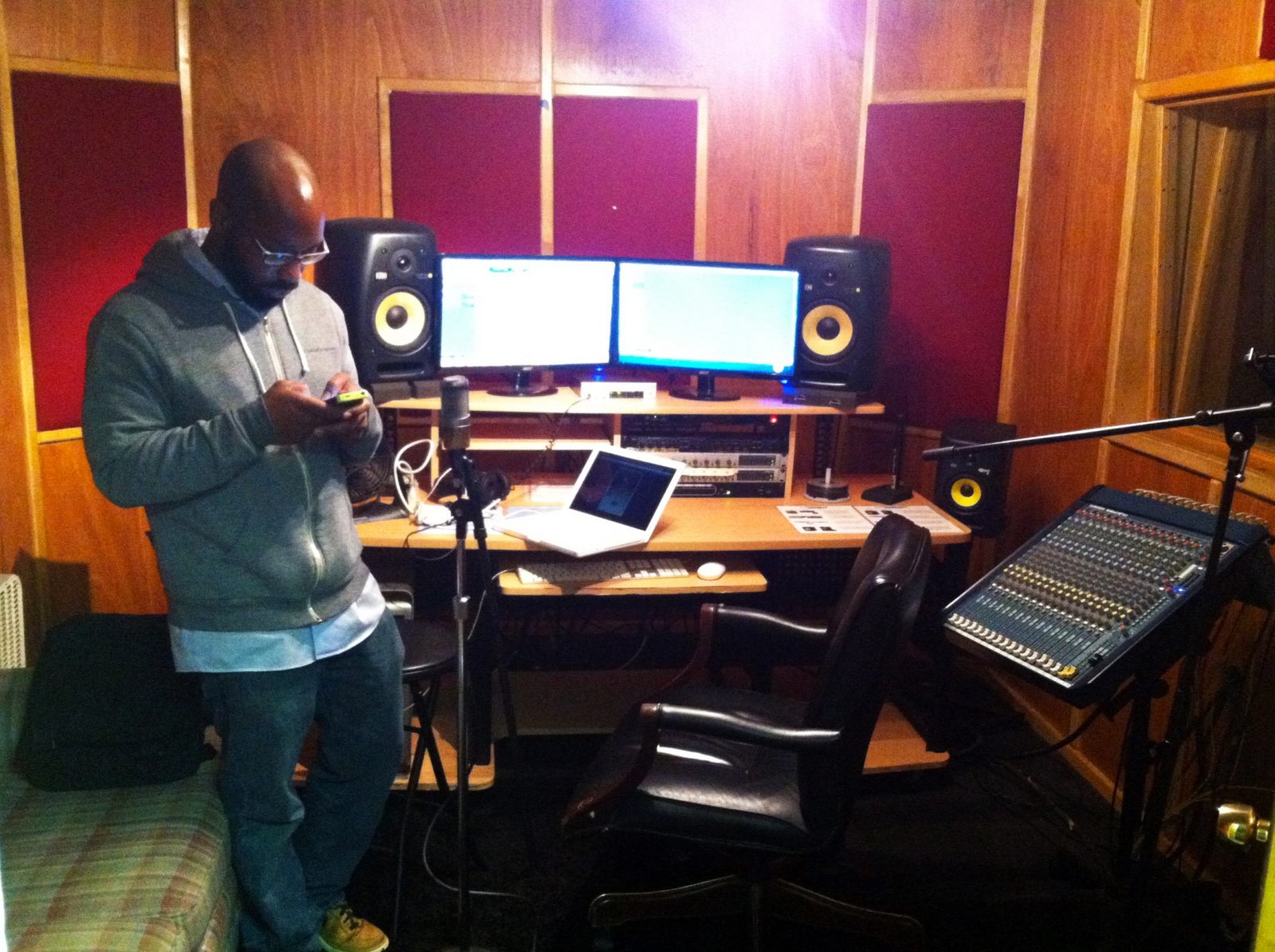 Recording Studio: Arguably the jewel in WonderRoot's crown, the recording studio attracted local bands and artists. This full-size recording booth became a favorite spot for many in Atlanta's music scene.
Digital Media Lab: This lab was equipped with cutting-edge technology. It served as an invaluable resource for filmmakers, designers, and animators.
Basement Music Venue: An important part of WonderRoot, especially in its early days, this all-ages venue hosted countless shows, giving both local and touring bands a platform.
Artistic Facilities: Apart from the studios, WonderRoot housed a community art gallery, a ceramics studio, a reading room, and a performance space. These spaces were instrumental in promoting creativity and collaboration among Atlanta's artists.
Classroom Space: WonderRoot also took an active role in education. They conducted various classes and workshops, ranging from music production and film development to poetry and bookmaking.
Youth Development: Youth engagement was a core tenet of WonderRoot's mission. Through apprenticeships, workshops, and other initiatives, they provided the younger generation with access to the arts and their communities.
WonderRoot also introduced an artist membership program. For a nominal fee of $60/year or $10/month, artists could access the facilities on a first-come-first-serve basis.
Events
Over the years, WonderRoot actively engaged the community through a myriad of events. These events were designed to showcase local art and further their mission of social change and community engagement.
Film Series: Recognizing a gap in the local film landscape, WonderRoot launched the award-winning "WonderRoot's Generally Local, Mostly Independent Film Series" long before Atlanta became a major hub for the film industry.
WonderRoot Artist Market: Situated at Ponce City Market, this weekly event provided a platform for local artists and makers to showcase and sell their work to visitors of the Atlanta BeltLine.
Wonderglo Gala: In collaboration with gloATL from 2012, WonderRoot began the annual Wonderglo gala. This event introduced a fresh wave of immersive art experiences to Atlanta's art scene and fundraising landscape.
Community-Supported Art (CSA) Program: Inspired by the agricultural CSA model, WonderRoot introduced a unique initiative. Instead of produce, subscribers received original art. This program supported local artists and brought art enthusiasts closer to the creators.
Art and Social Justice Camp: Tailored for children aged 7 to 14, this camp blended artistic skill-building with lessons on social justice. The aim was to instill in campers an understanding of art's power to inspire positive change.
Programs and Projects
WonderRoot's commitment to promoting art and social change was evident in its diverse selection of programs and projects. These initiatives were designed to cater to artists at various stages of their careers and to engage the wider Atlanta community.
Walthall/Hughley Artist Fellowship: This program stood out as one of WonderRoot's signature offerings. The program was created to help Atlanta-based artists at key moments in their careers, the year-long program provided artists with professional development training. Participants benefited from roundtables and interactions with gallery owners. The program culminated in a group exhibition at the Museum of Contemporary Art of Georgia (MOCA).
Imaginary Million Art Auction: As part of Atlanta's inaugural "Elevate" program, WonderRoot played a key role in producing "Imaginary Million," which showcased artwork from 100 different artists.
Degrees of Visibility Exhibit: In collaboration with the "A Future Without Prison" project, WonderRoot hosted this exhibit that focused on the spaces surrounding prisons, jails, and detention centers across the U.S.
A Bad Question Exhibition: WonderRoot provided a platform for the Smoke School of Art and tART Collective, spotlighting works by women artists that revolved around race and gender issues.
Loose Change Magazine: This publication, housed by WonderRoot, served as an outlet for writers dedicated to refining their craft. The magazine aimed to be a haven for authentic expression.
En Route Project: This collaboration involved MARTA, Fulton County Arts & Culture, The TransFormation Alliance, and WonderRoot. Over a 12-month period, the partnership led to the development of murals at four MARTA stations across Atlanta, enhancing community ownership and integration.
Art Sign the BeltLine: In 2009, WonderRoot marked 109 public rights-of-way with original artworks. This initiative was a precursor to the now-popular Art on the BeltLine.
Deconstructing Binaries: In 2014, in collaboration with Georgia Equality, WonderRoot commissioned artists to design gender-neutral signage.
Reynoldstown Sculptures: Teaming up with the Reynoldstown Civic Improvement League, WonderRoot commissioned William Massey to produce sculptures representing the 140-year history of Reynoldstown.
MARTA Murals: Working with MARTA, WonderRoot commissioned permanent murals at various MARTA stations throughout Atlanta. The "Rise Above" mural at the King-Memorial MARTA Station is a notable example.
Off the Wall Project: In a significant partnership with Super Bowl LIII, WonderRoot created 30 permanent murals throughout Atlanta, celebrating the city's journey in civil rights and social justice.
WonderRoot Podcast Series: This series offered a deep dive into WonderRoot and the Atlanta cultural community, echoing their mission of uniting artists for social change.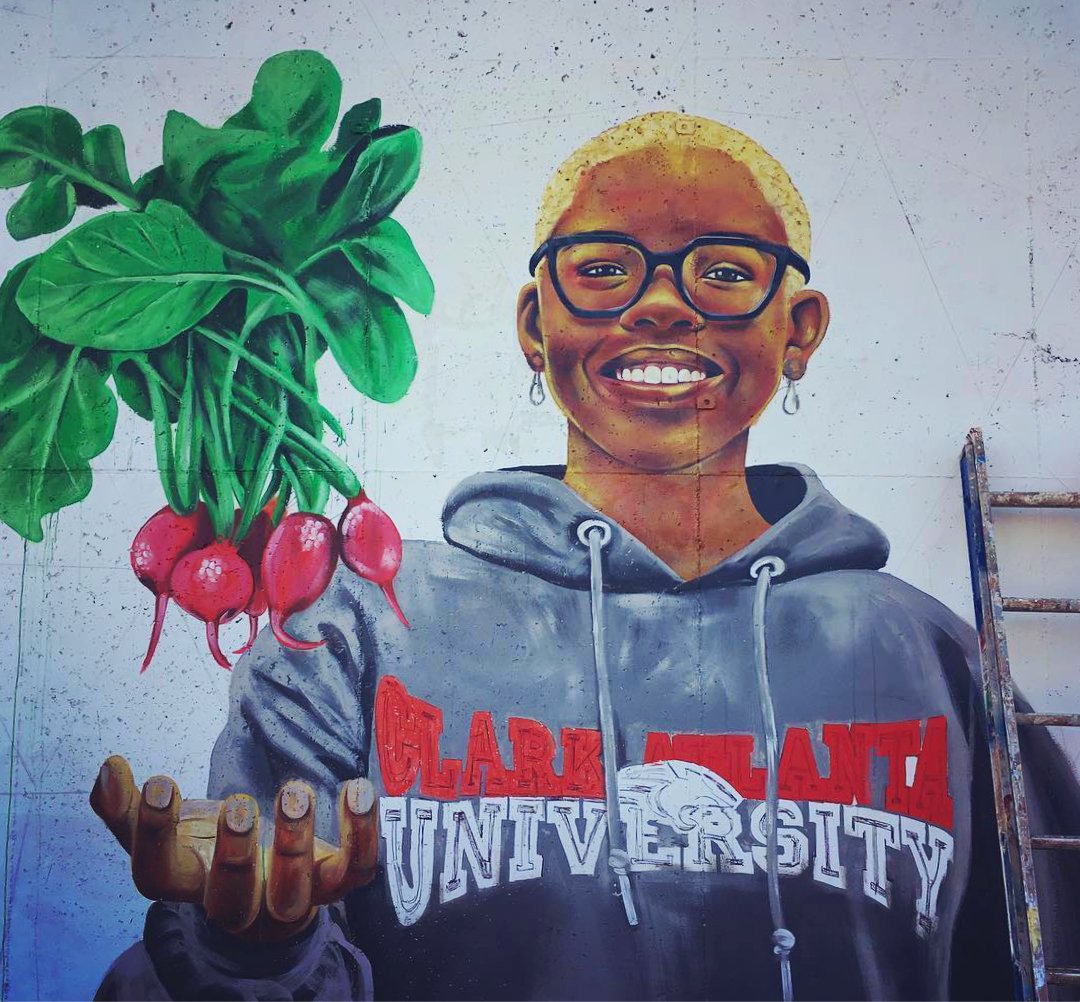 The Legacy of WonderRoot
WonderRoot's journey in Atlanta spanned 15 years. In that time it changed the city's artistic and cultural landscape. Despite its closure the influence of WonderRoot is still felt in many parts of Atlanta.
The organization's dedication to uniting artists with the community had a ripple effect, inspiring local communities to view art not just as a medium of expression, but as a powerful tool for societal change. The artists who once honed their skill within WonderRoot's spaces, have since become prominent figures in the Atlanta art scene and beyond.
The projects and initiatives spearheaded by WonderRoot continue to adorn the city as permanent reminders of the organization's vision. Its mission of community engagement and social change has inspired other organizations and initiatives in the city, leaving a permanent mark on Atlanta's identity.