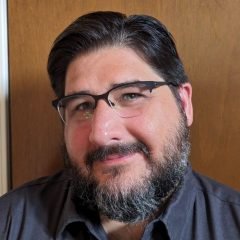 Matthew C. Showers
I am a dedicated scholar of History, Philosophy, and World Religions and a passionate writer of fiction and non-fiction. As a student of human nature, I am deeply fascinated by the narratives people construct and the symbolism we employ to convey our stories. I earned my degrees from California State University, Sacramento, and currently teach History for the University of New Mexico and Southwestern Indian Polytechnic Institute. When I'm not lecturing or immersed in a writing project, I may be found experimenting in the kitchen, petting random cats, enjoying fine bourbon, or taking a walk with my beloved wife, Miriam.
Education
M.A. in History with Humanities Concentration
B.A. in History with a Philosophy Minor
What do we know about the advanced society who inhabited the island of Crete 4000 years ago?