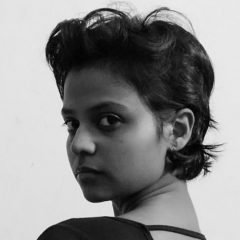 Pia Diamandis
Pia Diamandis (Jakarta, 1999) is a versatile writer and art curator. After finishing her Art History studies at Istituto Marangoni Firenze, she now works as assistant to horror/action film director, Timo Tjahjanto. From time to time, she writes film & art columns for online media like Tirto.id, Broadly Specific, DreadCult, Halu-Halo Journal, and ArtsHelp.
She has co-curated exhibitions for Museo Salvatore Ferragamo (2022) and Museo Marino Marini (2022), assisted the curator Forme Nel Verde (2018), and worked as a consultant for state museums in Jakarta (2019 - 2021), with clients ranging from the National Communication Museum (Museum Penerangan) to the Parliament House Museum (Museum DPR RI).
Education
Art History BA from Istituto Marangoni Firenze
Medieval rabbits weren't fluffy friends, they were murderous meme material!